The Broadway Surgery
179 Whitehawk Road, Whitehawk, Brighton, BN2 5FL
It's Sunday 9:55 PM — Sorry, we're closed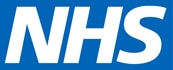 Telephone: 01273 600888
Fax: 01273 605664
Out of Hours: 111
Welcome to The Broadway Surgery
Patients' needs are at the heart of everything we do, our website has been designed to make it easy for you to gain instant access to the information you need. As well as specific practice details such as opening hours and how to register, you will find a wealth of useful pages covering a wide range of health issues along with links to other relevant medical organisations, including our social media page.
We are always interested in hearing about any suggestions that may help improve patient services. For that reason, we have implemented a suggestion box at reception. All ideas will be noted and for those who leave their contact details we will respond too.
What Is Diabetes? Talk at the Whitehawk inn Friday 29th March 2019 @ 1.30pm
The afternoon will be hosted by a Health Professional and a patient who is living with Diabetes. The aim being to provide the tools, knowledge and practical skills needed to manage and improve life with diabetes and ensure that all those that attend have the opportunity to raise their questions. You can share your experiences and enjoy the support of a friendly, like-minded community in a relaxed and informal atmosphere. We look forward to seeing you there.
Smear Test Drop in at the Broadway Surgery
6th April 2019 from 9am until 3pm
We will be opening the Surgery on the 6th of April to enable all of our patients who are eligible to have a smear test to drop in without an appointment. We look forward to seeing you.
Evening and Weekend Appointments Now Available
Appointments are available with a GP from 6:30pm – 8:30pm Monday to Friday; with a GP or a nurse on a Saturday from 8am to 2pm, and rotational Sundays from  9am to 2pm.
The clinicians working in these clinics will have access to your usual medical notes in order to provide  seamless continuation of primary care.
If you would like to be seen outside regular surgery hours (and sometimes sooner than a routine GP appointment) please ask our receptionist to book you an appointment.
Latest News
Smear Test Drop in at the Broadway Surgery
Saturday 6th April 2019 – open from 9am If you are a woman over the age of 25, you will […]
News Archive
What Is Diabetes? Talk at the Whitehawk inn Friday 29th March 2019 @ 1.30pm
The afternoon will be hosted by a Health Professional and a patient who is living with Diabetes. The aim being […]
NHS TO TRIAL AT-HOME SMEAR TEST KITS TO ENCOURAGE MORE WOMEN TO HAVE CERVICAL CANCER SCREENINGS
'For those who find screening difficult for a wide range of psychological and physical reasons, it could be a game-changer' […]
Opening Times
Monday
09:00 - 18:00 -18:30 - 19:45
Tuesday
09:00 - 18:00 - 18:30 - 19:45
Wednesday
09:00 - 18:00 - 18:30 - 19:45
Thursday
09:00 - 13:00 18:30 - 19:45
Friday
09:00 - 18:00 - 18:30 - 19:45
Saturday
08:00 - 14:00 (Strictly By Appointment Only)
Sunday
Open Alternate Sundays - Book Via Reception