The Broadway Surgery
179 Whitehawk Road, Whitehawk, Brighton, BN2 5FL
It's Saturday 9:38 PM — Sorry, we're closed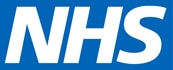 Telephone: 01273 600888
Fax: 01273 605664
Out of Hours: 111
Flu Vaccinations Online
The flu season is upon us and this year we are trying to make things a little easier for you by offering our flu clinic appointments online. This gives you the opportunity to book at a time that is convenient for you instead of waiting on the phone for an appointment.
To access this service please do one of the following:
If you already have GP Online Services, simply log in via our website and book a flu appointment that is convenient for you.
If you don't have GP Online Services but would like make your appointment online this year, reply stating 'I would like to register for GP Online Services'. If you don't wish to book your appointment online please contact the practice as you normally would.
Opening Times
Monday
09:00 - 18:00 -18:30 - 19:45
Tuesday
09:00 - 18:00 - 18:30 - 19:45
Wednesday
09:00 - 18:00 - 18:30 - 19:45
Thursday
09:00 - 13:00 18:30 - 19:45
Friday
09:00 - 18:00 - 18:30 - 19:45
Saturday
08:00 - 14:00 (Strictly By Appointment Only)
Sunday
Open Alternate Sundays - Book Via Reception